"God's Great Love for You and Me!"
One of the most powerful and effective ways to share the Gospel is through drama. We see amazing results as Deaf Ministries Worldwide's drama outreach ministry The Master's Hands ministers in churches (both Deaf and hearing).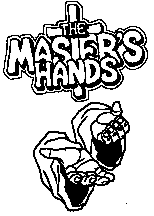 The following are a few of many exciting testimonies:
A Deaf woman who was living with her boyfriend came to the altar heavily convicted of her sin. She confessed her sin, prayed and committed her life to Christ. She has since moved out on her own and is actively involved in her church. She senses God's call upon her life and has applied to attend Bible college.
A Jewish Deaf man came to the altar after the drama. He struggled with accepting Christ because he feared if he accepted Jesus as His Savior His family would reject him. He did not accept Christ at that moment, however he could not forget the love of a God who would send His own Son, Jesus, to be an atoning sacrifice for his sins. Four months later he shared that while in his home alone he knelt down and asked the Lamb of God to be his Lord and Savior. His face radiated as he shared his testimony.
A hearing church pastor shared, "God's word came alive as it was portrayed in a very visual way. Seeing this drama presentation has left a lasting impression on me."
The Master's Hands uses drama, song and testimony to confirm the Biblical message of God's great love for you and me. The ministry is presented in American Sign Language with full voice interpretation.
We would appreciate the opportunity to minister at your church.
"Not by

might nor

by power,

but by My

Spirit, says

the Lord

Almighty."

Zechariah 4:6