Julie's Frugal Tips

My new informal sponsor! Check these guys out!


For those new to this page, it's devoted to my wife who can squeeze pennies out of rocks. Our goal is to present ideas here that are a little bit more than just simple things like saving cans. We're hoping to find things to supplement those basic ideas.

Thanks to those who have signed the guestbook. We really enjoy the comments. Be sure if you have a great tip to leave it there. If you have or know of a similar spot, let us know and we'll link to it.
Here's a family picture of us.

Julie's of The Week
Here's a tip from Leah V. Hockenbrouch. An even better fat-cutting substitute for cream soups is evaporated skim milk (you can find it at the grocery store); it gives the creamy texture with no fat. Also, when cooking corn, don't add salt ... it makes the kernels tougher.
From the home of John and Paula Gallagher. To shave legs, use hair conditioner or even better yet - buy the cheapest shampoo w/conditioner. Works great and costs half as much in the long run.
From Gretchen Dutra. I have one more for you: For burned on, baked on food (really nasty pans) put a squirt of automatic dishwasher detergent with water in the pan let it soak for about 20 minutes, magic... comes off like butter!
From Leslie Plebuch. Here's one of my favorites: Save an old facial tissue box and then stuff recycled plastic bags into the box. It holds many bags but still allows pulling out one bag at a time.
From someone. To calm an upset stomach suck on peppermint candy.
From Pat. I have 6 children. At different times I have had 2 in diapers together. Baby wipe are so expensive that I found a more "frugal" substitute. I cut my husband's old t-shirts into "wipe-size" and make a solution of 2 tablespoons baby shampoo with 2 cups water. I then soak the t-shirt scraps until they are really wet; ring out the excess and store them in a plastic bowl with a cover. I always keep a plastic bag with me for the soiled ones. I have a small diaper pail that I fill with a solution of detergent (hand washable kind) that I put them in to soak (this removes a lot). I just wash them and reuse them.
From Mike Skelly. Of course you should never pay interest on a credit card bill, but beyond that make the credit card pay you! I use a True Value Hardware MasterCard. It pays a straight one percent back on all purchases on the card. So every six months I get a certificate payable to True Value. Last fall I used my $50 certificate to buy a couple of hand tools and got $20+ back in cash as change besides! I buy all my gasoline and groceries with the credit card (they add up fast but are expenses that I would have anyway so I don't do any splurge spending). I can pay off the balance every month because it's the same money that I would already need to save for those bills, so I never pay interest. An added bonus is that the money stays in my checking account to earn interest all month until I pay the credit card bill instead of being drawn out each week. Another added bonus is that it cuts down on the number of checks I write which makes the check book a lot easier to balance. I have heard that GM offers a similar credit card that credits 1% of payments toward the next car you buy (from a GM dealer), and Discover Card is similar except they don't give any credit for the first $1000 spent annually. Shop smart.

Links We Like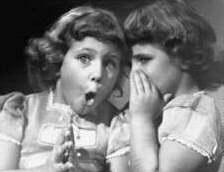 "Don't tell, but I hear this page is not Y2K compliant and will blow up on Jan 1st 2000."

Neil & Julie Mayo
(405) 622-2980
619 W. 17th St.
Sulphur, Ok 73086
Created by: Neil Mayo Web Design



You are tightwad number
as of July 7th.
Please God, don't let Bill Gates takeover the net.(TIME IS RUNNING OUT, USE NETSCAPE NOW!)