Dear Friend:
Each year, Deaf Ministries Worldwide (DMW) becomes busier and busier. It is hard to believe that this year marks our 16th year of ministry.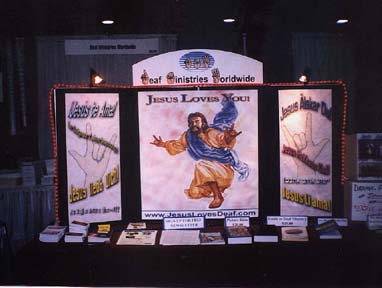 We continue to grow in ways that we never thought possible, and God has blessed beyond our expectations.
God has done wondrous things these past 16 years.
Among the highlights:
We gave away over 20,000 Bibles and over 30,000 tracts to Deaf people in 2002 at Deaf Worldwide trade shows all across America and also at the historical Deaf Way II Conference in Washington DC!
Almost 10,000 people were in attendance from 121 countries! I believe what DMW did at Deaf Way II Conference will be known as the largest evangelistic outreach ever in the history of Deaf ministry!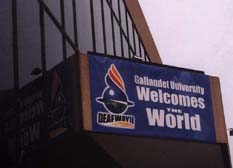 This was, without question, the largest group of Deaf and Hard-of-Hearing people that have ever come together in one place at one time. It was truly a historic event, and it was exciting to be a part of the largest evangelical outreach to Deaf people ever.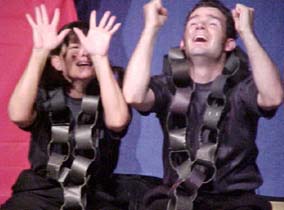 Rhonda Barrett and Matt Lieberman in

the "Creation" drama clearly showed how

disobeying God separates people from Him.
The Master's Hands Deaf drama Team has traveled since 1990. God has used The Master's Hands drama ministry to draw thousands of people into a relationship with Him.
Rhonda and I moved into the Shalom Lighthouse Conference and Retreat Center Monday, November 26, 2002. I did not even realize it (until Rhonda reminded me) that Monday (the Monday before Thanksgiving) was the exact sixth year anniversary of the fire that destroyed the previous ministry center. God is so good and His timing is perfect.
Since moving into the Retreat Center we have been blessed to have the opportunity to once again be able to encourage missionaries and pastors in Deaf ministry who have visited here with a "timeout" from their busy schedules. It is a very rewarding ministry. Rhonda and I know first hand the heavy burden workers in Deaf ministry carry. They need a place to come for a time of relaxation and refreshing and they are able to do that right here. (We are still in the process of rebuilding.)
There is much work to do to share with the millions of Deaf men, women and children John 3:16: "For God so loved the DEAF World that He gave His one and only Son that whoever believes in Him (Jesus) shall not perish but have eternal life". . . and we cannot do it alone.
Our vision to reach lost Deaf people around the world with the Gospel of Jesus Christ remains our focus.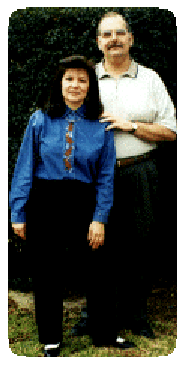 There are 250 million Deaf people around the world.
If all came together in one place they would form the fourth largest nation in the world.
Only 2% of the Deaf worldwide profess to be Christians.
So far Wycliffe Bible translators has discovered 103 different signed languages.
Everything we do here is, not to build a ministry, but to share the most awesome GIFT with Deaf people. The GIFT is JESUS--The GIFT of ETERNAL LIFE.
Please prayerfully consider joining with us through your prayers and financial support as we send His light and truth to Deaf people everywhere!
We ARE Workers Together,

Gary Barrett
FOUNDING PRESIDENT