Southern Oklahoma Pros

At least six PWBA/PBA stars have called Southern Oklahoma home at
some time in their lives, dating from the earlier days of modern bowling
to recent years. We applaud each of them and their achievements.

Here's a bit of professional bowling history with a local touch, along with
some biographical info we hope you'll find interesting.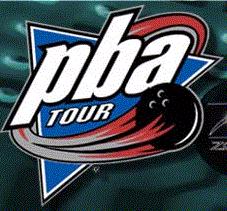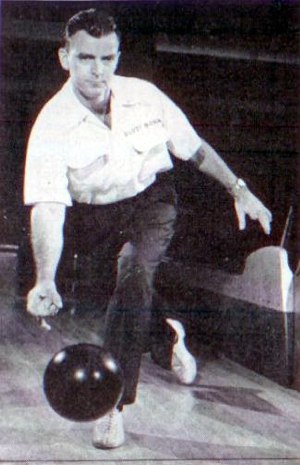 Herbert B. (Buddy) Bomar
9/27/16 - 11/17/89

Buddy was born in Ardmore, and excelled as a star high school basketball player, despite having had his left hand badly injured in a childhood accident.
He decided to concentrate on bowling after graduation and was a member of the ABC tournament champion team from 1947 to 1949.

His other titles include:


ABC Hall of Fame - 1966

Bowler of the Year - 1944-45 and 1946-47

All-American 1942-43, 1943-44, 1944-45, 1948-49 & 1949-50

Bowlers Journal
Bowler of the Decade - 1940's

All-Star Champion 1944-45
Two ABC Championships - 1956-T & 1956-TAE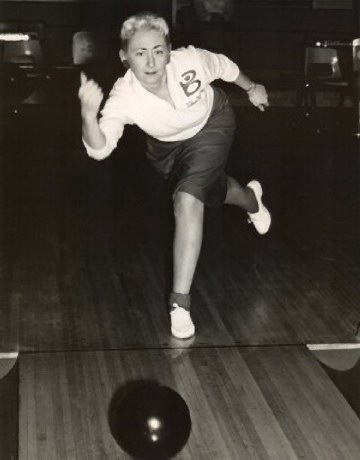 Wilma G. Anderson
2/21/25 - 5/13/92

Wilma was born at Mill Creek and spent most of her adult life and bowling career in California. She was an active bowler from the 1940's until the late 1960's.
Inducted to the Southern California Women's Bowling Hall of Fame in 1971, Wilma was named to four consecutive Southern California All-Star Teams from 1958-61 and was also
an All-Star Team member in 1963. She moved to Ardmore when she retired from the Brunswick Advisory Staff of Bowling Champions in the mid 1980's.

Twice-nominated for the WIBC Hall of Fame, Wilma's impressive achievements include:


PWBA Tour Winner - 1965

Eight other Top 8 PWBA finishes

Nation high league average of 197 in 1959
(She carried 200 the following season)

Citrus Belt average leader - 1947, 1949 & 1957

WIBC Team Champion member - 1962 & 1963

Two-time Los Angeles WBA average leader

California WBA Team Champion member twice

California WBA Doubles Champion

BPAA Team Championship

Top 10 money winner on tour from 1960-67

State Match Game Champion

Rolled a 212 triplicate during state tournament

Southern California Bowler of the Year - 1959

Back-to-back 700 series in league play - 1958
Career high series - 732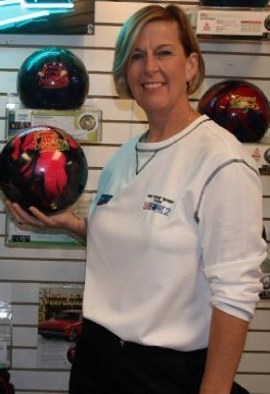 Carol "Stormin" Norman

Carol started bowling at age 10 and has never looked back! A former Oklahoma state high school discus champion,
she was the first woman to roll back-to-back sanctioned 300's and has garnered a total of 24 perfect games to date.

Following her 20-year career as a professional bowler, Carol began working as a ball driller with Storm Bowling and is an IBPSIA Certified Advanced driller.
She currently operates
Carol Norman's Pro Shop
in Houston, and is also listed on the
Bowlers Journal Top 100 Coaches
. Carol's numerous bowling accomplishments include:


1982 PWBA Ebonite Rookie of the Year

1991 Robby Award

1987 WIBC All-American

1992 Southwest Regional Player of the Year

Oklahoma WBA Hall of Fame

WIBC Hall of Fame - 2001

6 PWBA titles in 1984, '87, '89, '91 and 1992

1995 & 1996 WIBC Team

1990 WIBC All-Events

1982 Oklahoma WBA Singles, Doubles and All-Events

1982 Ardmore WBA All-Events

Oklahoma state record women's high series - 858
300-300-258 - April 7, 1986
Tenpin Lanes, Ardmore
Carol on Tour

1992 LPBT Santa Maria Classic, Match 3 - Part 1

1992 LPBT Santa Maria Classic, Match 3 - Part 2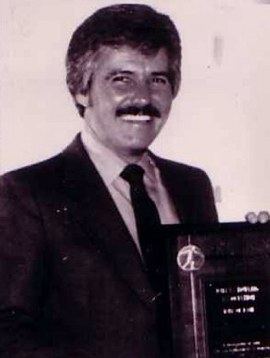 Bobby Meadows

A native of Ardmore, Bobby had a very unique bowling characteristic - his thumbholes were not beveled.
Bobby relocated to the Dallas area and bowled professionally during the 1960's & 70's, including the PBA Senior Tour. His accomplishments included:


1 PBA title - Fair Lanes Open in 1972

2-time Top Five Finisher - 1965 and 1972
Inducted to the Dallas Bowling Ass'n Hall of Fame in 1986

Bobby on the PBA Senior Tour

1990 PBA Hammond Senior Open, Match 1 - Part 1

1990 PBA Hammond Senior Open, Match 1 - Part 2

The other two Southern Oklahoma pros are Donna Ilinski and Pat Varnell.
We know that Pat worked at Ken-Cliff Lanes, had at least one movie
role and is deceased, but have been unable to find any PBA data about him.
Donna still lives and works in Ardmore.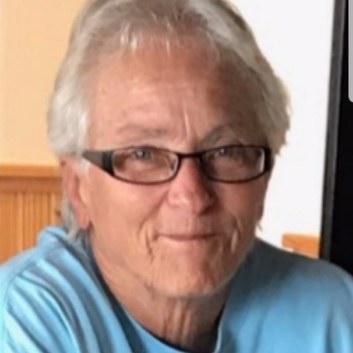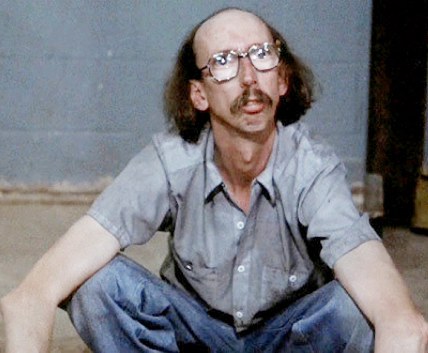 Donna Ilinski Pat Varnell as 'The Stick'

Our thanks to Ardmore's 'Bowling Ambassador' Glenn Conway for his help with
this page and the '300 Honor Roll' on the
HISTORY
page. If you have any information
about these outstanding bowlers that could be included, please contact us by
email
.