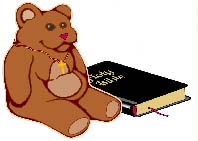 January 2010

BLESSED NEW YEAR 2010!
Gary and I with our beautiful grandchildren Beaux, Isabella, and Elizabeth.

Our youngest son, Luke, received a job promotion and has moved to Florida with his wife, Angela, and their girls. God has a plan and purpose for each person He has created, and we do thank God that they are following His plan for their lives. However, we sure do miss them--especially our precious granddaughters, Isabella and Elizabeth.

Appreciate your continued prayers for Gary as he receives medical treatment.

Christmas is over, soon I'll be putting away the decorations, but daily I want to remember the message of Christmas : GOD'S AMAZING LOVE. John 3:16!

VIDEO LINK: May you be blessed by this video (posted on YouTube). I'm signing an A-Z ASL Story of John 3:16 that I wrote.

May the truth of God's amazing love touch you and change your life forever.

An A-Z ASL Story/Song follows the American Sign Language alphabet hand shapes starting with A and going all the way through to Z.

---

Our son, Rex, has set us up on Facebook. He will be adding a link from our website to our Facebook page, but for now you can go to your Facebook page, type a search for "Deaf Ministries Worldwide" to find our page. Look forward to seeing you there.
Dear Precious Parent:
Here we are starting, yet, another year, another decade, 2010! I can't believe it, can you? Life just keeps going by so fast. I do love starting a new year. It's like starting life with a brand new clean sheet of paper. As I was enjoying that thought this song came to my mind, "We Fall Down" by Chris Tomlin. The first line reads, "We fall down, we lay our crowns at the feet of Jesus." But I changed the word "we" to "I":
"I fall down, I lay my crown at the feet of Jesus."
What does that mean?
I went to Biblegateway.com and did a word search for the word "crown". Following are just some of the many verses in the Bible where the word "crown" is used (NIV):
Psalm 149:4, "For the LORD takes delight in His people; He crowns the humble with salvation."

Proverbs 10:6, "Blessings crown the head of the righteous, but violence overwhelms the mouth of the wicked."

Proverbs 12:4, "A wife of noble character is her husband's crown."

Isaiah 35:10, "...and the ransomed of the LORD will return. They will enter Zion with singing; everlasting joy will crown their heads..."

1 Corinthians 9:25, "Everyone who competes in the games goes into strict training. They do it to get a crown that will not last; but we do it to get a crown that will last forever."

2 Timothy 4:8, "Now there is in store for me the crown of righteousness, which the Lord, the righteous Judge, will award to me on that day--and not only to me, but also to all who have longed for His appearing."

James 1:12, "Blessed is the man who perseveres under trial, because when he has stood the test, he will receive the crown of life that God has promised to those who love Him."

1 Peter 5:4, "And when the Chief Shepherd appears, you will receive the crown of glory that will never fade away."

Revelation 4:10, "...the twenty-four elders fall down before Him who sits on the throne, and worship Him who lives for ever and ever. They lay their crowns before the throne."

Revelation 19:11-13, "I saw heaven standing open and there before me was a white horse, whose rider is called Faithful and True. With justice He judges and makes war. His eyes are like blazing fire, and on His head are many crowns. He has a name written on Him that no one knows but He himself. He is dressed in a robe dipped in blood, and His Name is the Word of God."

Will we literally wear a crown and lay it before the throne of God?

Will Jesus literally be wearing many crowns?

Or are these--word pictures--that have another meaning?

You can do your own research and decide. And that leads me back to the beginning of my letter to you.
As I sing and sign, "I fall down, I lay my crown at the feet of Jesus" I imagine myself, right now, standing before Jesus. Then I bow down, low to the ground. I take the crown off my head and lay it at the feet of my precious Lord. What does this mean? This is a powerful word picture to me. A word picture of total surrender. For me to sing those words is for me to say, "Jesus, I surrender all of me to You. I lay down my desires, my wants, my will, my life, my future; because, my life belongs to You. You bought and paid for me with Your life and death. I am not my own."
You've seen on tv and in newspapers pictures of leaders, kings wearing a real crown. We know the person wearing the crown is the one in control. In a very real way, you and I are the "king" of our lives. God gives us free will. We do have a choice. Either we will rule and reign in our little world, or we will surrender to the King of kings. From my experience the King of the universe, that would be my Creator, does a lot better job of ruling and reigning in my life than I do. See Jeremiah 29:11!
In 2010, join me in living the surrendered life as "We fall down, we lay our crowns at the feet of Jesus" with the help of Almighty God. I don't only want this for my life, but oh how much I want this for my children too. Good News--I don't have to hope that it happens--I can pray that it happens. I can pray that Rex and his wife, Lanie, that Luke and his wife, Angela, surrendar all to Jesus daily and live to serve Him and others. And I thank God that I am actually witnessing that taking place in their lives, after all, precious parent according to James 5:16b, "The prayer of a righteous person (MOM an DAD) is powerful and effective."
Let's start out the new year right praying for our children (family and friends) daily. Below is the Parents' Scripture Prayer Calendar*--a tool that I trust will be of help as you pray for your children this year.
May 2010 be the year you and I surrender all to Him--we do it--one minute at a time.
Love,

Rhonda

RETURN TO WEB PAGE Precious in HIS Sight

* Scripture Prayer Calendar Deleted

Website Copyright 1999-2010 Deaf Ministries Worldwide