Meet the DMW Team
Each staff member is here to serve you. If you would like to invite any one of them to minister at your church, conference or camp meeting send us an e-mail (see bottom of page).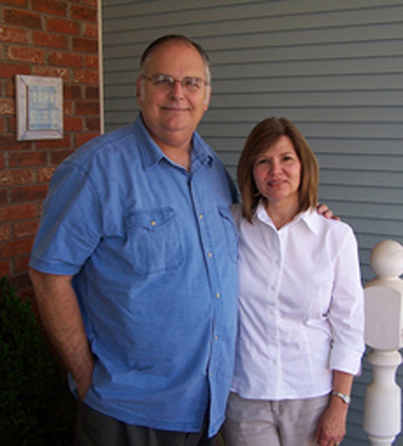 Gary Barrett is Deaf and received the call of God on his life back in 1981. After graduating from Bible college, Gary pastored several Deaf churches, plus he and his wife, Rhonda, founded Deaf Ministries Worldwide (DMW) in 1989 which is headquartered in Oklahoma.
Gary has many roles and responsibilities at DMW which include:
Encouraging, counseling and praying for pastors, missionaries and those in Deaf ministry leadership positions.
Gary is often invited to preach and teach at Deaf churches, camps, revivals and conferences around the world. He also teaches three very popular workshops:
Servant Leadership
Be-yourself Evangelism
Rhonda Barrett has been the Office Manager since DMW was established. She oversees all office responsibilities, including newsletters and other printed literature.
Rhonda also ministers at women's retreats and meetings. She loves to teach the Word of God and often uses drama to make clear God's Word.
Rhonda shares a powerful testimony how the Lord led her on a journey of emotional healing. The Lord uses her testimony to encourage, give hope and healing to others.
Gary and Rhonda are the hosts of the Shalom Lighthouse Cove Retreat Center

which provides a place for pastors and their spouses to come for a time of rest and restoration.

---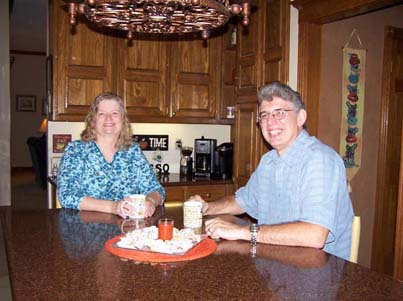 John Gehm is on the Board of Directors and is a member of our Evangelistic Team. He often is called out to preach at Deaf Churches, Camps and Conferences.
John is Deaf, and being raised by Deaf parents, in a family with two other Deaf brothers, John has a gift for communicating the Word of God powerfully in ASL.
John is also a good handyman and enjoys working on things that need fixing at the ministry headquarters. He is responsible for coordinating workers for yard work and other areas of upkeep on the ministry headquarters campus.
Marva Gehm volunteers full time in the office. Marva is a great help with data entry and accounting. She helps the office run efficiently.
In addition, Marva is very gifted in the area of interior design and decorating. She is greatly appreciated. She always has the offices and the Shalom Lighthouse Retreat Center decorated nicely and looking beautiful as well as inviting for all of our guests.