Welcome to Ken-Cliff Lanes online!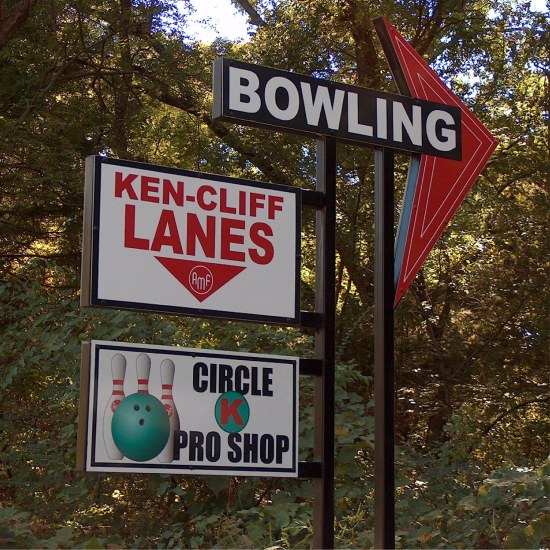 Located in a scenic rural setting, Ken-Cliff Lanes opened February 11, 2011.
Although new, our 'look' and equipment is vintage, including refurbished AMF
82-30 pinspotters, Magic Circle ball returns & telescores, Streamlane masks,
and traditional wood lanes. We offer leagues, open bowling, corporate parties,
special events and concessions - all in a relaxed, friendly atmosphere.
We invite you to visit and step back in time to the golden age of bowling.


We're pleased to offer the area's first bowling site.
Please check back often for our latest news and updates.
Thanks for visiting! We hope to see you soon!









Bowling. The good old days are still here.

Ken-Cliff Lanes, LLC - Copyright 2010-2018
Site Published January 21, 2010
Last Update - January 19, 2018