September 2008
Hi Friend:
Since January, we have been exploring the "riches" found in Psalm 23.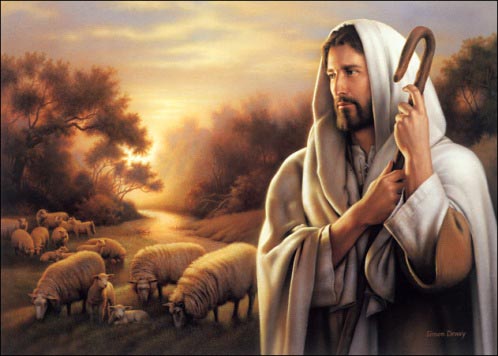 Psalm 23 has encouraged and comforted people throughout the ages. It is one of the most read and beloved of all the Psalms. Many people have emailed me, sharing how this devotional has been a blessing and comfort to them--that is the power of God's Word! I encourage you to read the archives below, if you have not yet read the past devotionals.
As we have studied and meditated upon Psalm 23, we have come to realize that David knows the Good Shepherd, and THE GOOD SHEPHERD KNOWS DAVID!
This month we focus on the last verse:

Psalm 23:6

"Surely goodness and mercy shall follow me all the days of my life,

and I will dwell in the house of the Lord forever."
Each of the words in this verse are powerful:
SURELY: For sure
GOODNESS: Good, not bad, not evil
MERCY: Undeserved favor, kindness
SHALL FOLLOW ME: Pursue me
ALL THE DAYS OF MY LIFE: Past, present, future; 24/7; through joy or deep sorrow
I WILL DWELL IN THE HOUSE OF THE LORD: Live in the presence of the Lord here on earth (knowing He is always with us) and ultimately live in Heaven
FOREVER: Always, non-stop, eternally, without end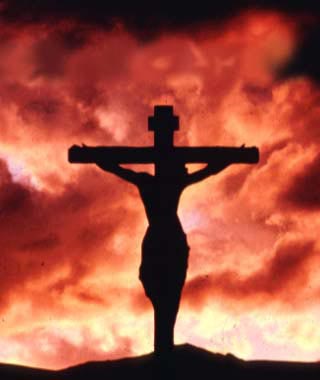 As I consider God's great goodness and undeserved mercy I think of John 3:16, "For God so loved the world that He gave His one and only Son, that whoever believes in Him shall not perish but have eternal life."
God's goodness and mercy is shown by His love. And His love manifested His goodness and mercy when God sent His Son, Jesus, to die on the cross to forgive us of our sins and give us eternal life. For anyone who believes in Him, as the scripture declares, that person will receive eternal life.
As we realize what Christ has done for us, we experience great joy.
1 John 4:19,

"We love Him (God), because He first loved us."

Psalm 16:11,

"You (Lord) will show me the path of life; in Your presence in fullness of joy.

At your right hand are pleasures forever".

Psalm 140: 13

"Surely the righteous shall give thanks to Your Name:

the upright shall dwell in your presence."
SONG: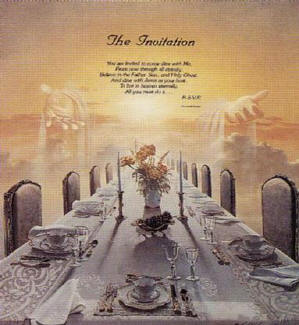 "There Is A Redeemer" by Keith Green
There is a Redeemer, Jesus God's own Son

Precious Lamb of God, Messiah, Holy One.

Jesus my Redeemer, Name above all names

Precious Lamb of God, Messiah, hope for sinners slain.

When I stand in glory, I will see His face

And there I'll serve my King forever, in that holy place.

CHORUS: Thank you O my Father, for giving us Your Son
And leaving Your Spirit till the work on earth is done.
PRAYER:
Dear Jesus: Our Redeemer. You paid the price for our sins--ALL of our sins. May we rejoice in the fact that we will dwell in Your house forever. May we experience joy in your presence, step-by-step, day-by-day, as we dwell with you now, here on earth; and as we look forward to that day when we shall see you face-to-face and live with you forever in eternity. Thank you Jesus. In Your matchless Name. Amen.
If you have questions send an email
CLICK HERE